Know How to Backup Emails from Yahoo Mail Account with Simple Steps
STEP 1 : After Launch the software, Fill the credentials of Yahoo Mail account and click on "Login" button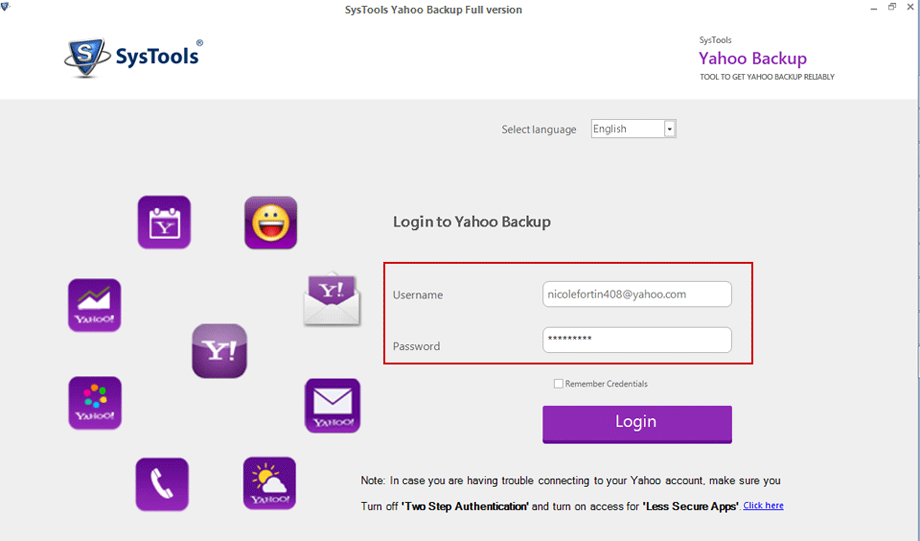 STEP 2 : After successfully logging in, Select one E-mail format (EML, MSG, MBOX or PST)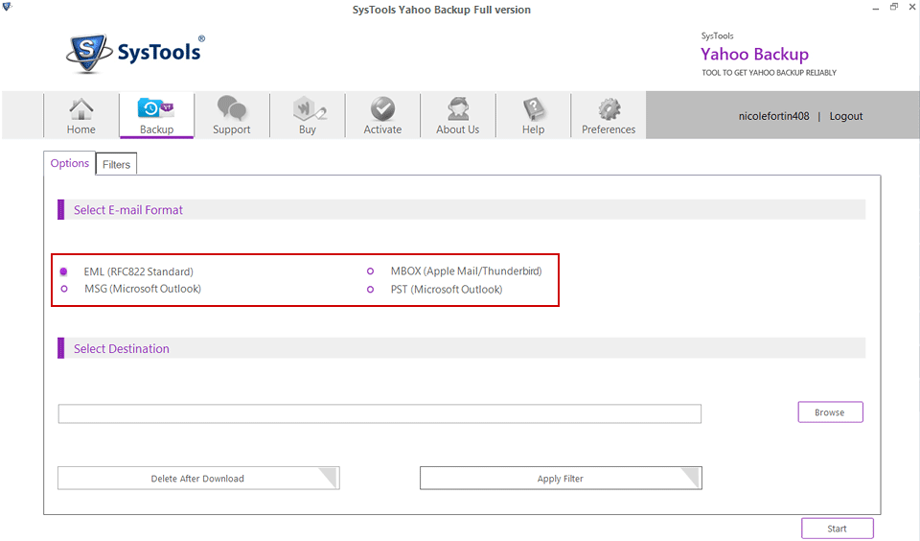 STEP 3 : Now, click "Browse" button and choose the desired location where you to download emails data.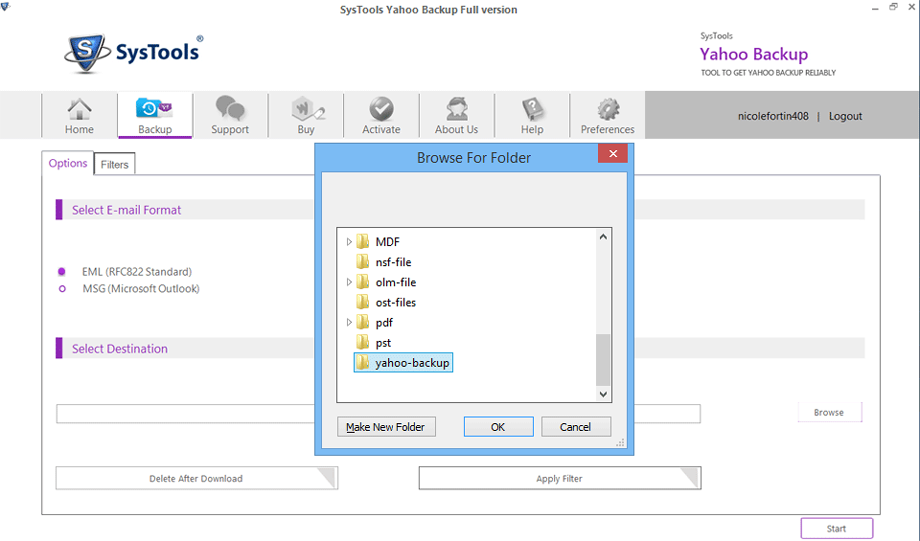 STEP 4 :Choose the additional options according your requirements:
Delete After Download: It assist you to delete entire emails from Yahoo Mail Server after backed up.
Apply Filter: It assist you to selectively export emails from Yahoo account.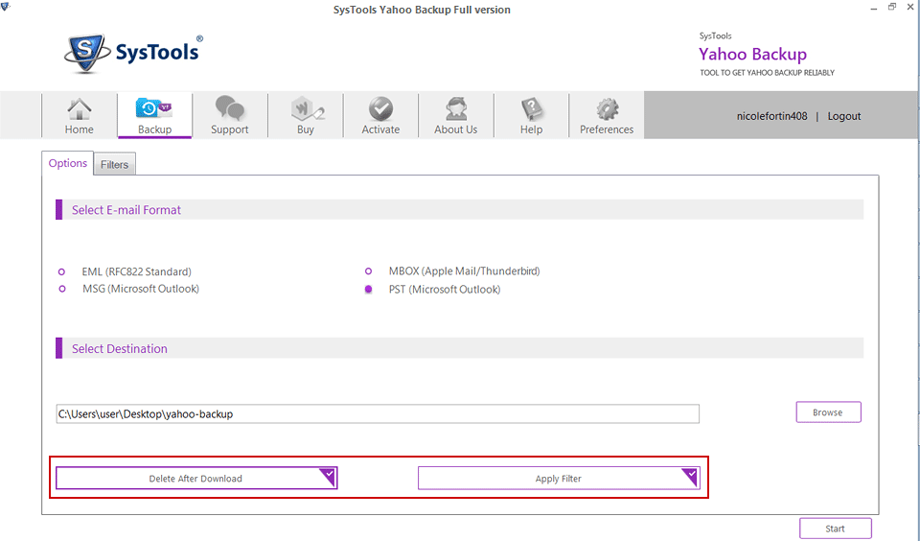 STEP 5 : Apply Filters Options:
Select Folders: Select the preferred folders from Yahoo Mail;
Email Filters: Download emails of a selective date range: From & To.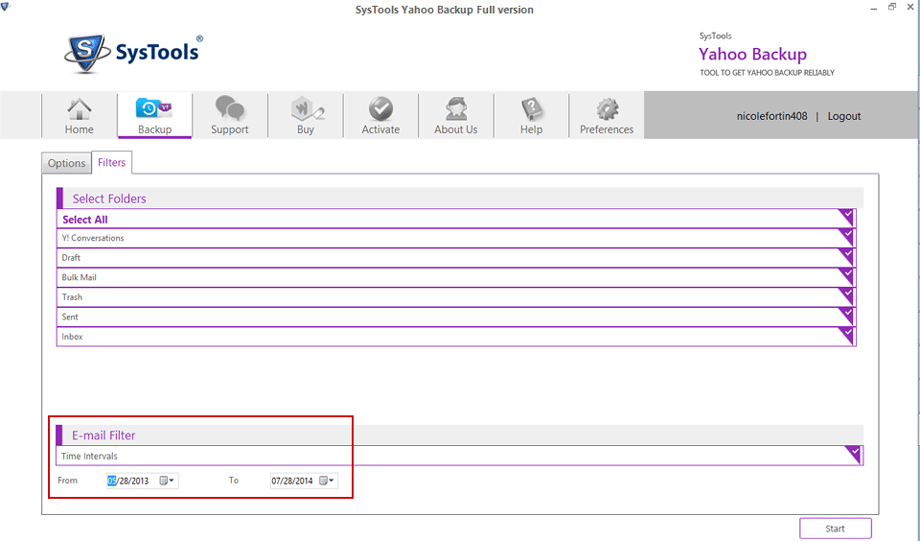 STEP 6 : In Preferences Option, you can configure Internet Bandwidth (IBW) & Time Slot Setting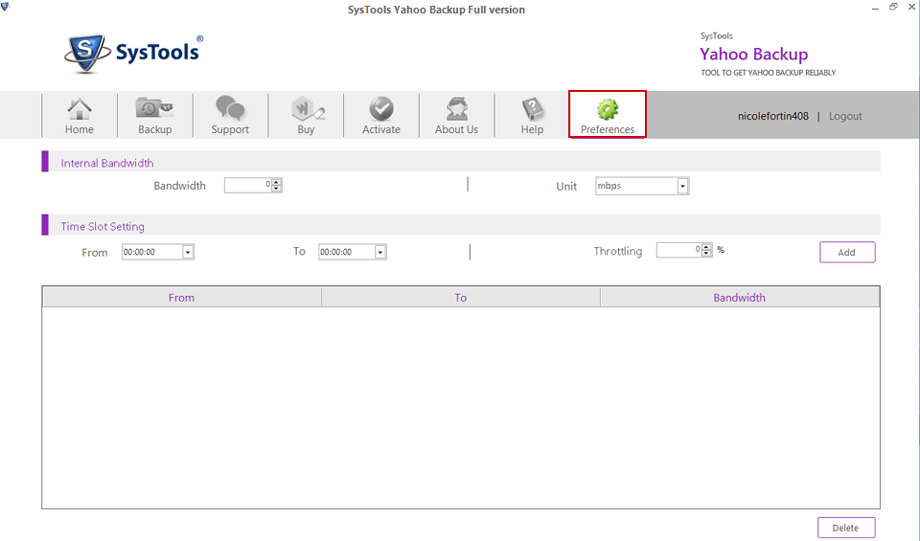 STEP 7 : Apply Preferences Options:
Internet Bandwidth: Identify the Internet Bandwidth for your computer machine either in kbps or mbps and provide the value of percentage; tool will utilize bandwidth accordingly.
Time Slot Setting: Download emails of a selective time slot: From & To and define percentage value of Throttling according Internet Bandwidth value.
Now click on Add button to add into the configured setting and also you can remove the setting by Delete button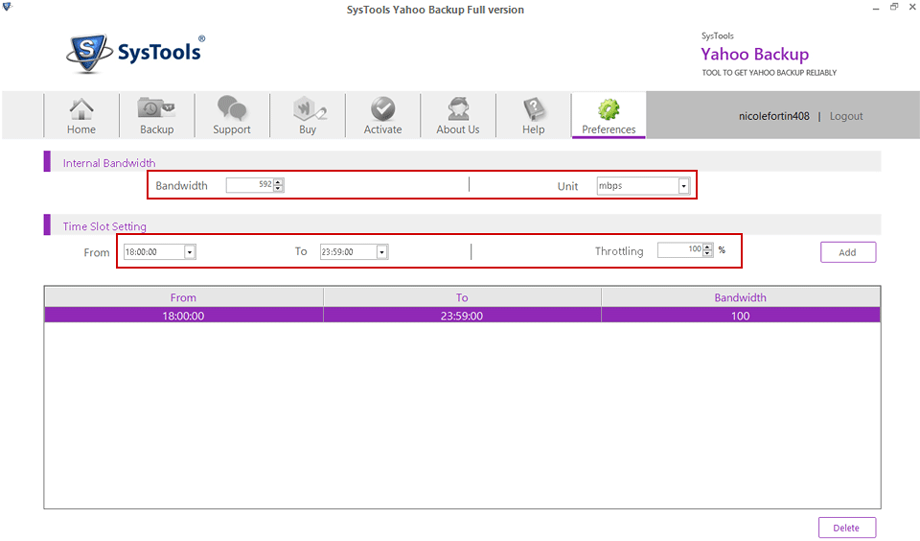 STEP 8 : Click on Start button to start the email backup process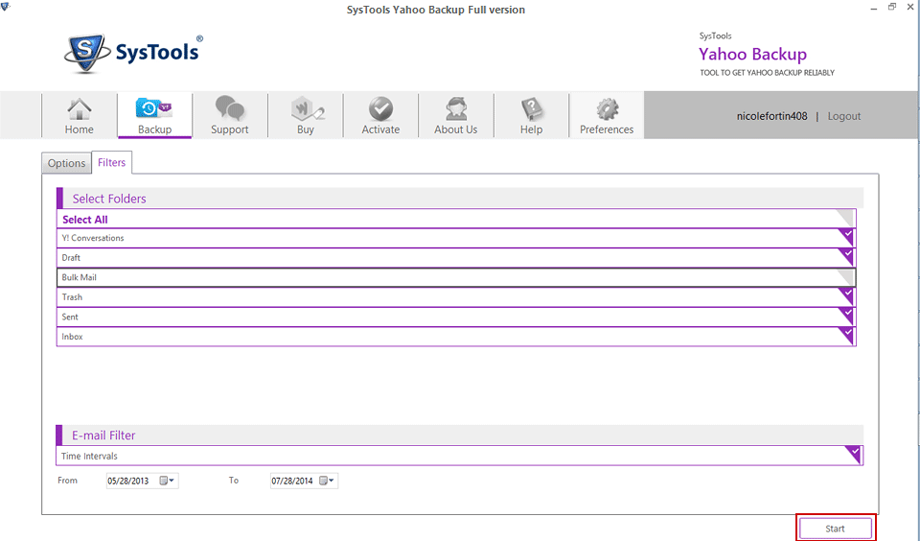 STEP 9 : Software will be displayed the email backup process with Progress, Counts, Rate, Current Folder Name, & Destination Path and Connection Status respectively.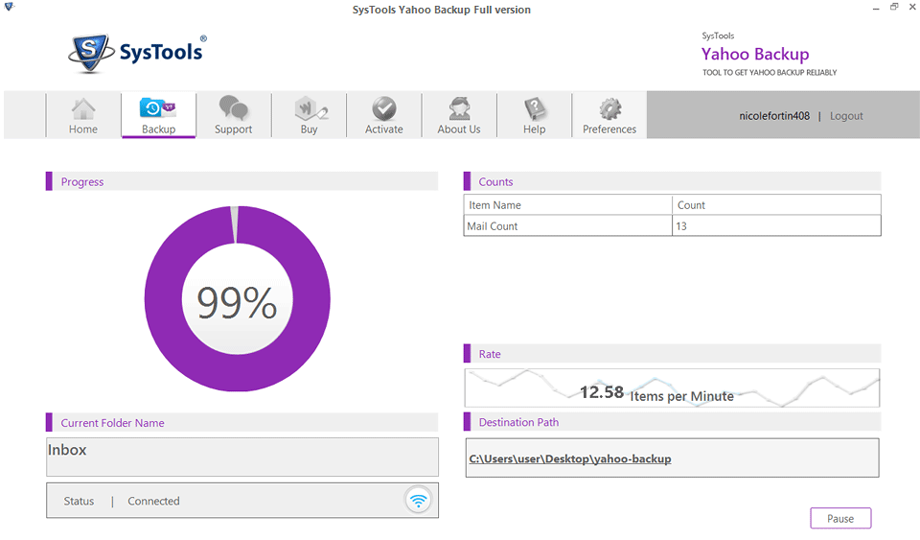 STEP 10 : Software will be confirmed "Download completed successfully" Notification. Click OK: